The last mile of technology deployment is often viewed as simple after the complicated process of researching, vetting, testing, budgeting and planning for new technology investments.
However, this last mile can be challenging – particularly in complex, multi-site environments.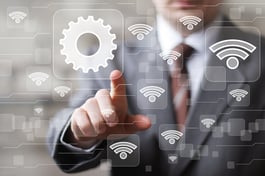 Without Site Readiness Assessments, retailers often experience unexpected delays, additional equipment expenses, site revisits and/or inadequate performance of the new technology once it's deployed.
Telaid's Site Readiness Checklist has helped hundreds of retailers ensure successful technology deployments:
Is there sufficient electrical power to run the new equipment?
Do you have sufficient routing and switching to support the new applications?
Is there space available in the rack? How many positions are available?
Have you assigned the designated ports?
Are servers updated with required OS/platform to run the new technology?
If it is a wireless application, can your wireless infrastructure support the additional traffic?
Is a wireless upgrade required and, if so, are new switches and/or access points required?
Do you have the proper router/firewall/ security appliance in place?
Does the security application have the proper OS level?
Do you need additional PDUs in the rack?
A Site Readiness Assessment is a simple process that returns these benefits to the retailer:
Minimize execution risk, costly change orders and site revisits by having complete information prior to project kick-off.
Ensure successful, on time deployments.
Ensure new technologies go live with maximum performance and capabilities with proper network support.
Speed time to deployment and ROI by minimizing problems and delays.
Are you ready for your new technology deployment?
Contact Telaid now for a complimentary, 15-minute Site Readiness Strategy Session.
With more than 35 years of successful large-scale, multiple-site deployments under our belt, Telaid is an expert in Site Readiness Assessments.