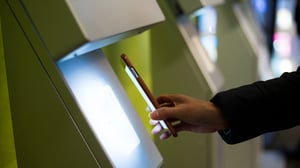 The pursuit of the digital transformation in retail calls for urgency. In light of limited time and resources, it's imperative that retail operators leverage best
practices and lessons learned from their peers.
Overwhelmed with the digital transformation, many retailers get wrapped around the axle, going back to the drawing board to vet an impossible number of technologies, or to craft from-scratch applications for new technologies, or to design never-before-seen customer experiences. Innovation is important, but there is also great value in exploring the path travelled by those before.
As customer expectations rise, retailers must access core technologies and capabilities such as mobile payments, omnichannel ordering, flexible logistics and more. Retailers can both increase their rate and speed of success by learning from their peers. Here are three reasons that retailers should take time to research what others have done, their successes, failures and lessons learned:
Discover new capabilities– Technology advancements are happening now at such a rapid rate, that it's impossible to keep track of every available technology and new advancement. By researching what some of the top retailers have done, you can discover which technologies are most prevalent and how they are being used. As an example, did you know that by using modern LAN principles, it is possible to leverage existing infrastructure to support new IP devices? We show how one client did so, making the transition from analog to IP cameras a possibility on a limited budget.
Get creative with problem solving– In today's complicated world, the days of "silver bullet solutions" are over. There are complexities, challenges and circumstances unique to each retailer and situation. See how your peers have solved their most vexing business problems using different technologies. By understanding their challenges and the pros and cons they experienced, you may be able to avoid some pitfalls yourself, or approach a problem with some new, creative ideas.
Understand benefits and ROI– Mapping ROI can be a challenge. Leverage lessons learned by other retailers to consider benefits beyond those you planned. This can help you better collaborate with other stakeholders in your business and build a more favorable ROI model.
To help you benefit from some of the experiences and learnings of our clients, Telaid is launching "The Journey to Digital Transformation" educational series. This five-part series gives you access to unique challenges of leading retailers, emerging technologies and how they solved critical business problems using technologies. Don't miss this opportunity to learn from others. Interested in receiving "The Journey to Digital Transformation?" Visit here to sign up. And, as always, we wish you success on your journey to the digital transformation!