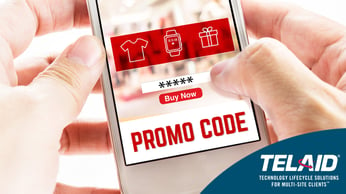 As we begin 2022, retailers can look back with pride on their many accomplishments over the past 12 – 24 months. Reinventing the retail experience to incorporate new health and safety protocols, meet rising customer expectations and enable true omnichannel retailing on the fly, retailers have accomplished a lot.
We expect the momentum to continue in 2022, as retailers are still under tremendous pressure to streamline operations and transform the customer experience. Here are some predictions and critical enabling tools to consider as you begin planning for 2022.
Automation to overcome challenges – Technology is critical to enabling retailers to overcome 2022's looming challenges including labor shortages, an intensified regulatory landscape and stalled supply chains. AI and automation technologies will empower retailers to increase visibility, efficiency and cost savings. From automated self-serve kiosks to AI software that predicts demand and robots that track out-of-stocks and clean surfaces, automation technologies will abound in retail environments in the coming year.


Shift to hardware as a service – The speed of technology innovation combined with the abbreviated lifespan of technology usefulness will demand a shift from capex investments in technology ownership to as-a-service models. As-a-service models enable enterprises to access the innovative technologies they need in a more expedient, cost effective manner than ever before. We expect a major shift from traditional hardware purchasing and deployment to more agile, cloud-based as-a-service access.


Focus on physical security – Due to the rise of flash mobs, organized retail crime and violent encounters, you can expect retailers to shore up their physical security measures and systems in 2022. Integrated physical security may be used to prevent theft and loss, to deter criminals or to crack down on professional thieves. Security will also be a critical part of providing an optimal customer experience, enabling a comfortable, safe shopping environment.


Creative connectivity – Retailers will increasingly look for ways to connect with consumers, generating interest and loyalty. The success of retailers' efforts will be predicated on the deployment and use of AI, the identification of unique brand value, and the use of engaging interactive technologies in stores.
As you construct your vision for 2022, contact Telaid for help evaluating and deploying critical technologies. We help you accelerate technology adoption to realize your business objectives. Cheers to 2022!