After 63 years, the ASIS show officially became "GSX," the Global Security Exchange. The same enormous, all-encompassing security event was still attended by hundreds of exhibitors and thousands of security professionals. While ASIS touted the rebrand as the most significant change to the event, the name change may be symbolic of a metamorphosis taking place in the security space.
A program chock-full of educational sessions on emerging technologies alluded to an event highly focused on emerging technologies like artificial intelligence (AI), Internet of Things (IoT), virtual reality (VR) and drones. While these technologies were hot topics for discussion, the show floor did not necessarily reflect the latest/greatest technologies. This discrepancy could be an indication that, while emerging technologies are coming fast and experts in every business understand the implications, the rubber is not yet meeting the road on a tactical level. We expect an onslaught of emerging technology solutions, impactful use cases and head-turning demonstrations at the upcoming spring security shows like ISC West. Companies are working tirelessly on new innovations leveraging these technologies. In this way, GSX is a harbinger of things to come.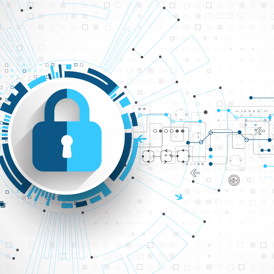 The rebranding is also symbolic of security's shift from traditional physical security, theft and asset protection to a broader, more expansive definition that includes identity theft, cyber and network security. It's interesting to consider how emerging technologies are changing the way security is identifying and preventing breaches, but also how the new age of technology is ushering in unforeseen security challenges.
The educational sessions also pointed to a significant shift toward the preemptive. "Zero trust" measures leverage AI and deep learning to limit access to technologies until users submit and are granted permissions. Their access levels are closely monitored. If users attempt to access information beyond their permissioned roles, those events are flagged for investigation and the user's behavior is tracked and categorized as potentially risky. Aggressive zero trust measures are designed to preempt cyber attacks, breaches, hackers, etc.
In other cases, the event also pointed to emerging security challenges and how, while 92 percent of respondents said six or fewer cloud-based apps were running on their network, an actual count revealed, on average, between 30 and 40 apps. With things changing so quickly, the "exchange" component of the Global Security Exchange will be critical for security professionals to share ideas, trends and solutions as we proceed into the wild blue yonder and learn from one another.
On the whole, the newly branded GSX show was greeted with enthusiasm of attendees. While security challenges in a new age of technology will abound, new tools and strategies will emerge to meet those challenges. We look forward to continued discussions at upcoming spring security shows, GSX 2019 and beyond.