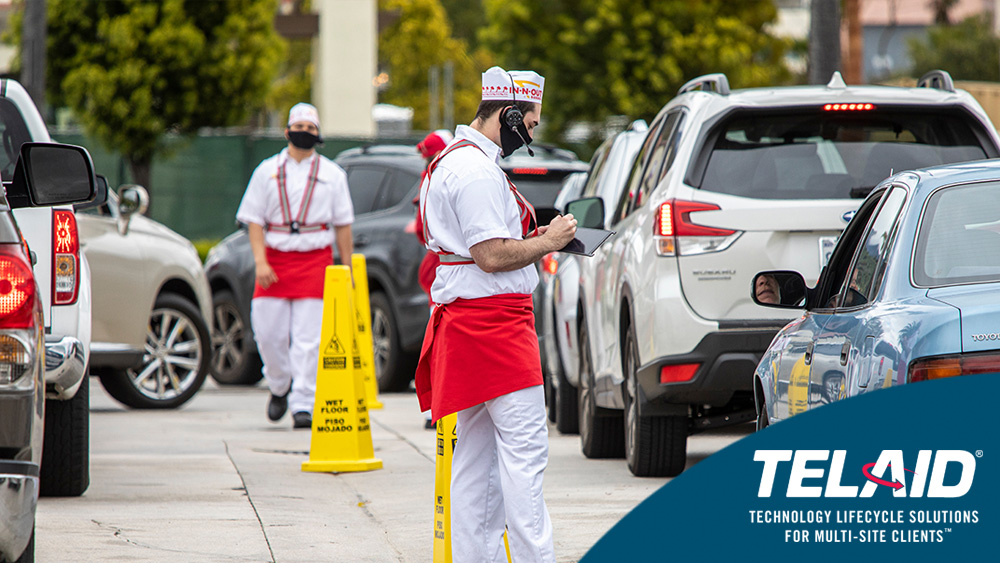 COVID-19 is changing everything about our lives, and dining is no exception. With fear of disease transmission, stay at home orders and empty offices across the country, dining establishments have taken a hit. Many have been forced to close dine-in service and shifted exclusively to curbside or drive-thru.
Consider some revealing statistics about the latest trends.
50% of consumers believe that contactless payment is safer for personal health than using cash or inserting or swiping a card. (2020 American Express Digital Payments. Survey)
67% of consumers say it's important that restaurants implement frequent sanitation of customer touchpoints for them to feel comfortable returning to the restaurant. (Technomic)
33% of consumers say they're getting more takeout than before the pandemic. (AMC Global)
90% of consumers want to hear how companies are protecting customers from COVID-19 exposure. (AMC Global Study)
Technologies are critical to QSR chains' ability to thrive in this changing environment and adoption of advanced technology may be required sooner than expected. Here are some critical technologies to support successful operation in the COVID-19 era:
Investments in these technologies provide clear ROI and position QSRs for long-term success. If you need help prioritizing technologies, investigating options or expert support to ensure on time, on budget deployment, contact Telaid.