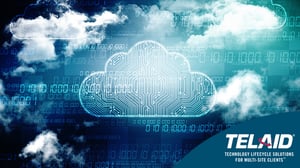 The National Retail Security Survey 2020 was released this month. The study tells a familiar story of shrink and organized retail crime. Yet one surprise revealed in the findings of the study related to collaboration between loss prevention (LP) teams and IT teams. While the convergence of physical and IT security is a widely recognized trend, there was an apparent reduction in the level of collaboration between LP and IT on cybersecurity issues from the 2019 to the 2020 survey. Perhaps driven by increased levels of shrink that demanded the immediate attention of the LP team or maybe due to overtaxed IT teams, frequent or dedicated collaboration between to two groups dropped from just over 30% in the 2019 survey to 18% in 2020.
Download: National Retail Security Survey 2020
The importance of increased collaboration between LP and IT teams can't be overestimated in a converging world. To identify the path forward, it's important to consider and resolve some of the challenges to these two teams' collaboration.
LP is reactive by nature. LP professionals are constantly responding to events, metrics and situations that unfold as the days pass. Consider the events of 2020: new security and safety measures driven on an urgent timeline by a global pandemic followed by threats to people and property due to civil unrest. LP teams are reeling from efforts to respond to new and unexpected realities, leaving them little time for proactive planning and collaboration.
IT, on the other hand, operates based on plans, roadmaps and carefully executed timelines. Unfortunately, LP's reactive nature does not always match well with the precision plans of IT. As a result, LP deploys solutions "on the fly" on separate hardware/software circuits, leaving the organization to contend with the management of multiple circuits long-term.
The cloud provides the path forward
The shift to cloud-based solutions obviously can't dictate increased collaboration, but it can point organizations in the right direction. Here's how:
Reduce duplicate efforts – When LP teams deploy technologies on separate circuits, it triggers duplicate efforts for infrastructure development, system deployment and ongoing maintenance. With cloud-based deployments, all software is centrally installed and managed, reducing duplication, time and expense.
Provides visibility – At a time when visibility is critical, retailers need access to data. If LP-requested systems have been deployed as independent systems, information may not be accessible easily to all parties. The shift to cloud-based solutions provides turnkey access to dashboards of information by critical parties when it's needed most.
Collaborate on maintenance – Maintaining systems of any kind is an ongoing investment for IT departments. Cloud-based solutions can easily be monitored by outsourced technology partners who can also provide instant upgrades, patches and regular maintenance to reduce the burden on IT and maintain the integrity of the system.
As these two teams realize the synergies of true collaboration, it is likely that retail will restructure teams and roles to facilitate collaboration. In addition, the shift from digital to phygital stores, vastly accelerated by COVID-19, may also push collaboration between LP and IP teams. In the meantime, Telaid is here to help with strategy and tactics for both the convergence of IT and LP as well as the shift to the cloud. Our Physical Security Practice is equipped with best-of-breed technology partners and LP veterans to help you navigate the complexities of LP in today's age. Learn more about our capabilities!