In Telaid's booth at the NRF Big Show, Kroger will introduce the "Gen 3 Zooter," the latest in a long line of innovations that is bringing a new level of power and literal visibility to Kroger stores.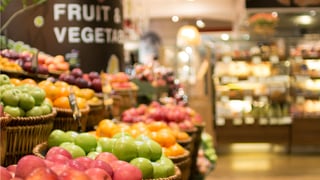 The Gen 3 Zooter is a stereoscopic camera that offers a full 360 view with a single, unmanned camera. Even better, it's a 5-in-1 device that incorporates super-enhanced Wi-Fi along with ZigBee and Bluetooth 5.0.
The Gen 3 Zooter is being piloted in select Kroger stores with tremendous success. Some applications include:
Investigate loss prevention cases. Infinitely more powerful than a single angle camera, the stereoscopic camera captures a full 360 degree view, allowing LP professionals to see the entire scene and "follow" the perpetrator rather than losing them as they move out of a static camera's field of view.
Identify and automate out-of-stocks, which are responsible for 4.1% in lost revenue to retailers. Gen 3 Zooter generates auto-alerts to employees, notifying them that a restock is required.
Verify proper execution of marketing endcaps. Often set up incorrectly or incompletely, endcap promotions are critical to retail success and advertising revenues. Gen 3 Zooter makes it possible to easily evaluate and check the accuracy of endcap displays.
The Gen 3 Zooter has the potential to initiate and complete 360 degree action in areas of customer experience, operations, loss prevention and merchandising. Come see it for yourself at NRF Big Show, Telaid booth #1563.