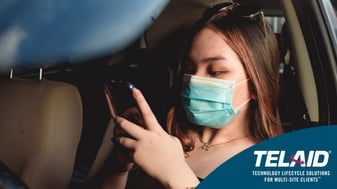 An article in QSR Magazine, "How COVID-19 Forever Changed the Restaurant Industry," explores how the COVID-19 pandemic has changed the face of dining and restaurants. The article predicts that these changes are permanent. Consumers who were forced to shift to off-premises dining due to the pandemic, have now embraced the convenience of curbside and third-party delivery forever. Likewise, restaurants whose traffic plummeted either closed their doors or quickly transformed themselves with online ordering and delivery, ghost kitchens or pre-packaged take-out.
What's the common thread to all the survival stories of restaurants, from chef-owned concepts to QSRs, to fast casual? Those positioned to survive and thrive were able to quickly and effectively look at the marketplace, identify key trends and customer needs, and evolve their operations to deliver in a way that met consumers' new needs and demands.
You can decide for yourself if dining has changed forever - whether or not there will be a resurgence in dine-in or if ghost kitchens are permanent. In any case, here are three tips to ensure your QSR can thrive in challenging conditions.
Embrace technologies – Advanced technologies enable agility. Without the foundation to evaluate, access and analyze data, quickly add new capabilities such as remote working, online ordering or mobile payments, it's impossible to quickly and efficiently meet customers' emerging needs.
Keep your customers close – If you have not established a relationship and loyalty among your customers, now is the time. Know your customers through the data they have shared with you. Understand their preferences by analyzing changing buying patterns or issuing surveys. Without your customers, survival is not possible. Know them well so that you can anticipate what it will take to meet their needs, even if they themselves are unsure.
Rely on your employees – If you've hired and nurtured good employees and treated them right, they will be there for you during tough times. Challenge them with new responsibilities and make them feel invested in the success of the company. Great employees are the source of new ideas, hard work required to overcome challenging times, and team spirit that is essential to success.
If you're looking to advance your journey to digital transformation, reach out to us. We have the expertise, best-of-breed technologies and proven process help you thrive during these demanding times. Learn more about us at www.telaid.com.