No matter the precise technologies used, the transformation of the point of sale is yielding benefits across the board. From a cost control standpoint, automated checkout reduces the number of cashiers needed to run cash registers and also the steep investment in traditional POS hardware and software.
There is also reduced shrink. Whether due to employee theft through actions like "sweethearting," or administrative errors like inadvertently miskeyed items, shrink is a big problem at the cash register. The use of AI and IoT can fully automate the process, greatly reducing error and theft caused by people.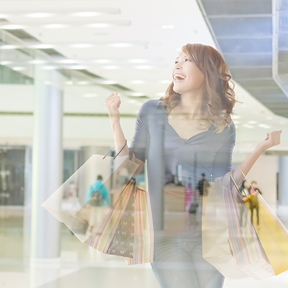 These benefits are certainly worthy of consideration as you plan your strategy for transforming the point of sale. However, the primary driver behind the investment and effort to streamline checkout is customer satisfaction. A top pain point for shoppers, 48 percent revealed in a survey from Daymon Worldwide that a poor checkout experience would discourage them from returning to a store. Removing inconvenience, wait time and delivering a better experience are the primary goals of streamlined checkout. And while the ROI models are not yet complete and the transformation is still underway for retailers, there are some extremely compelling numbers that demonstrate that streamlined checkout is meaningful to shoppers.
The checkout experience is critically important to shoppers
Half (50 percent) of survey respondents cited checkout experience as "very important" and another 35 percent cited it as "important," according to one survey. (Forrester and Digimarc, "Consumers Cringe at Slow Checkout," 2018) This signals that checkout is important to customers and they are paying attention to this aspect of their retail experience. Investments in improving things that shoppers care about are sure to pay off.
Automated POS systems yield better, more consolidated data for better decision-making
Better data yields informed decisions and better results. The new POS combines real-time inventory information, customer identification and insight, order and payment history and product information all in one, making the point of sale a beacon of information that can help retailers increase promotional effectiveness, interact more effectively with customers and gain real-time insight into inventory. A majority of retailers (57 percent) acknowledged that POS data would help them improve promotional effectiveness and execution. (Askuity, 2018 POS Data Study, 2018)
Customers are demanding the convenience of contactless checkout
According to a survey from RIS News, the leading new shopping option wanted by consumers (59 percent) was "grab and go" technology (in which customers can self-checkout using their smartphones). (RIS News, June 2018)
Increase your revenues
According to a survey from Stratic and IHL Group, deploying in-store mobile can help retailers drive revenue growth up to 146 percent, with an average sales increase of 24 percent reported in 2017. These results are attributed to a more personalized, engaging shopping experience that allows shoppers to make decisions about additional purchases easily at the point of sale with an engaged associate who can walk them through the process. (Stratic and IHL Group, 2017)
Delighting the customer means delivering a convenient, meaningful, personal experience. Streamlined checkout helps retailers do just that. If you have not yet mapped your path to transforming your point of sale in your stores, there has never been a better time to invest in some of these critical retail technologies that deliver benefits across the operation. After all, happy customers mean more loyalty and – ultimately – more spend.