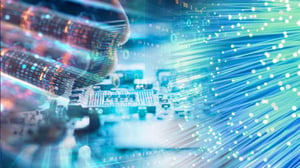 Alongside advances in technology, changes in infrastructure and cable are occurring at a breakneck pace. The BICSI Winter Conference & Exhibition in Tampa highlighted the speed with which change is taking place.
From power over ethernet (POE) powering more and larger devices, to Wi-Fi 6 implementations and the adoption of Cat8 cable, options for transferring power and data are advancing to accommodate emerging technologies. The rate at which these technologies are developed, tested, and adopted is picking up pace. For example, at last year's BICSI Winter Conference, Cat6a cable was a potential suggestion as a standard, and only 12 months later it is being deployed and effectively used. Similarly, Wi-Fi 6 was the up-and-coming wireless standard last year, but conversations are now moving on to Wi-Fi 7.
BICSI Certified professionals are offering their clients valuable insight into the newest options and the pros and cons of different infrastructure approaches.
Designed to increase user capacity over a single access point, Wi-Fi 6 offers higher performance, better connectivity and higher throughput and data rates. Wi-Fi 6 must be coupled with Cat6a cable in order to access the 10Gbps backhaul pipe required to support additional data.
As power over ethernet explodes, connecting dozens of components that are part of today's smart buildings, cables must carry both data and power. Cat8 cable was introduced to offer more bandwidth for both data and power. However, Cat8 cable can only extend 30 meters and effectively transmit data. Traditional Cat6a cable can effectively carry data for 100 meters, but can't deliver large amounts of power effectively. Hybrid solutions that combine fiber and copper are also available, but come at a higher cost.
BICSI professionals bring their clients this kind of insight and are able to recommend the optimal solution to meet their customers' business needs. Telaid is proud to offer our own BICSI Accredited training center, where our employees and partners can advance their skills and capabilities in the area of physical layer infrastructure. We are diligent about our BICSI training, as we know top-quality infrastructure is critical to any successful technology deployment.
Get to know Telaid and learn more about our BICSI Training classes.