I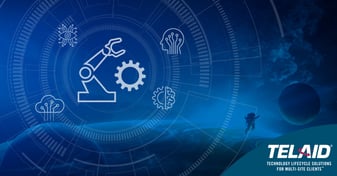 f there's one thing we heard loud and clear last week at Groceryshop in Las Vegas, it's that advanced technology adoption in grocery and c-stores is rampant. In a bid to stay relevant to consumers and offer convenience and instant access in a world with quickly accelerating expectations, grocery retailers and c-stores are embracing quick commerce as a critical capability.
Quick commerce is characterized by 15 – 30 minute access to orders, engagement via any one of a number of preferred consumer channels (in store, online, via mobile app, etc.) and ease of transaction.
The provision of quick commerce is attainable exclusively with the help of advanced technologies like automation, computer vision, AI, frictionless checkout and others. Based on conversations and education sessions, some common priorities emerged as top-of-mind for retailers.
Frictionless checkout – With an order placement-to-delivery time of 15 – 30 minutes, maximum, achieving frictionless transactions is definitely the name of the game. Self-scan checkout is no longer enough and the new movement is toward completely frictionless checkout. This may include a combination of computer-vision enabled transactions that automatically evaluate items in the cart or enable order processing via a mobile app that lets the customer check out with a simple phone scan. The quicker, the better.
Connected fulfillment centers – Some consumers may not pass a grocery store on their way home from work, but with a new network for connected fulfillment centers, grocery stores can reach them with order delivery or kiosk pick-up. These connected fulfillment centers are cropping up all over the place, designed to quickly prepare ecommerce orders for pick-up or delivery in a very specific area. Powered with the latest automation technologies, these fulfillment centers are designed to prepare orders faster and more accurately than ever before.
Omnichannel interaction – Customers demand the freedom to engage with a retailer from wherever they are, however they'd like. While realizing that many of the small, quick delivery orders are not commercially viable from a single-transaction profitability standpoint, they hold tremendous value for generating relevance and customer loyalty. The menu of delivery options is critical to upholding the brand promise of convenience, satisfaction and speed, which draws shoppers to stores on their next big shopping run. Customer insights generated from these orders also build customer profiles, allowing for effective promotions to be delivered to create stickiness during in-store visits.
The age of quick commerce is upon us and grocers and c-stores alike are investing in technologies to enable shoppers to reach retailers in ways that meet their preferences and busy lifestyles. Telaid can help you on your journey to automation. Reach out to us to learn what we can do.