ASIS International 2017 was chock full of insightful sessions, fantastic technologies and innovative ideas. The show covered a breadth of security topics: from prevention of terrorist attacks and human trafficking to secure facility design and workplace violence response.
Of particular note was the notion that we are entering an era where a combination of humans and robotic technologies will enhance both the safety and effectiveness of security efforts across the board. Looking specifically at in-building applications for retail, logistics and healthcare, drones will replace legacy technologies with increased flexibility and effectiveness while also reducing the need for human resources.
Picture this: instead of statically mounted cameras, drones outfitted with cameras will fly around the building, capturing video and generating video feed to mobile devices and/or sending alerts when problematic events are identified.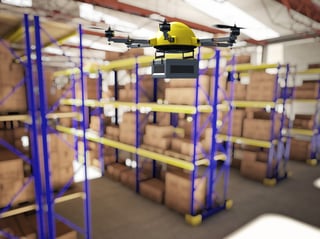 In combination with other physical security technologies like alarm systems and access control, the drones will be able to self-direct to locations where events are triggered (such as an alarm sounding or unauthorized access granted). The drone will capture video at the scene, sending a live feed to mobile devices for security professionals to evaluate and address. The result? Safe access to real-time information that allows security professionals to focus on resolution rather than administrative tasks or time-consuming video searches.
This technology may seem a far cry from what is deployed today, but it's use is imminent. In order to deploy usage successfully, robust wireless infrastructure in the cloud will be required. As you think about the potential for these technologies, take time to evaluate your infrastructure and ensure back-end preparations that will lend to the success of the deployment. Even if drones are not on your 2018 technology deployment list, it may be time to start thinking about the potential and what the future may look like with drones deployed.