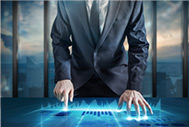 Wireless networks continue to top the list of technology investments that large, multi-site enterprise clients will be making for the remainder of 2015 and throughout 2016. The demand for wireless bandwidth continues to surge. In retail environments in particular, guest wifi is a huge driver, as retailers try to engage shoppers in-store with online couponing, push-to-text promotions, and relevant advertisements. Guest wifi is quickly becoming more of an expectation than a differentiator. In every industry, the next generation of wifi is taking to the cloud. Rather than managing each individual location, wifi is increasingly managed centrally via cloud-based software that offers power and flexibility for multi-site enterprises.
Another interesting trend is the priority implementation of IP video. While discussions about the shift from analog to IP video have been going on for more than a decade, IP video's reputation as a superior solution for businesses has long preceded its actual adoption. Ten years later, technology has advanced and businesses are finally realizing video as a data source that delivers valuable information. From queuing, to traffic flows, and asset protection, video combined with analytics software is producing a notable return on investment and differentiating those who are able to successfully deploy and use these technologies to advance their business. Whether implementing wireless, IP video or any other technology, many companies still experience pain and expense when it comes to deployment.
Whether failure to involve stakeholders early to learn about technology use and expectations, or inability to project how new technologies will impact the network, or simply failure to accomplish a deployment on time and on budget, the business of multi-site technology deployment is complicated.
Telaid has completely dedicated itself to honing and perfecting the practice of deploying technologies in complex, multi-site environments. Our advice to businesses is to get it right the first time. But what does that mean? Here are a few tips:
1) Involve/communicate with stakeholders early – Understanding how the technology will be used and by whom is critical to configuring a solution that will deliver the desired results.
2) Understand impact on the network – In today's day and age, few technologies are "stand-alone." As a result, you have to understand the impact on the network and/or wireless network. With a bit of planning and investment, companies can avoid problems like overloading the network. Conducting site surveys and site readiness assessments can determine what is needed in the way of switches, cabling and access points to support successful deployment and use.
3) Rely on experts for deployment – Multi-site deployments are more complex and critical than ever. Choose partners that have proven success, flexibility, know-how and the experience to handle large-scale projects. It is well worth the time to interview potential partners and ask the tough questions to understand their experience, capabilities, strengths and weaknesses.
Second-to-none when it comes to complex, multi-site technology deployments, Telaid has designed solutions and services that deliver consistent, predictable, and successful business outcomes. We have focused our delivery model on leveraging people, processes, and tools to provide higher levels of service and support while reducing overall costs, budget overruns, and error rates. Here are some of our unique capabilities:
Our dedicated Project Management is designed to be an extension of the customer's team to help control and manage the project resources, deliverables and reporting.
Telaid's Technology Support Center focuses on the removal of time, task, and risk from the implementation process and the delivery of consistent technologies to each site.
Our Subject Matter Experts (SMEs) understand IT, infrastructure and security, all three indispensible parts of successful technology deployments of any kind.
Telaid's National Field Services Team brings the right mix of skills and knowledge to execute the onsite portion of the project, affordably, across the United States.
Our Zero Defect Model includes a customizable set of best practices and proven methodologies designed to help national organizations with planning, implementation, support and retirement of technology platforms.
When it comes to technology deployments, an ounce of planning/prevention is worth a pound of cure. Reach out to Telaid to learn more about best practices, critical success factors and common pitfalls. The time has come for on-time, on-budget deployments in your multi-site environment. Contact me at spatsiga@telaid.com to learn more.
Success Story
Offering its customers care 24/7/365, one leading retail pharmacy relies on technology to serve its customers, manage sensitive personal health information and ensure stores are open for business round the clock. In an effort to offer this kind of dependability to its customers, this retailer must rely on equally capable technology partners who can seamlessly deploy new technologies, upgrade existing systems and support mission-critical operations.
Tips of the Trade
This month, Steve Fazio, CEO of the Atlantic IT Group is our guest columnist. Atlantic IT is an advisory and engineering firm that has provided technology and strategic solutions to Fortune 1000 companies for the last twenty years. Atlantic IT is one of Telaid's many partners serving multi-site retailers. Telaid provides tactical support and execution for many of Atlantic's technology plans.
SDNs Yield Savings, Performance for Multi-site Retailers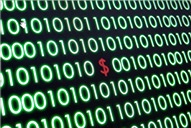 As retailers invest in new applications and platforms to support customer service and operations, many are seeing increased bandwidth usage. These increases can result in unanticipated carrier costs and performance issues when multiple applications are competing for limited bandwidth.
The good news is that software defined network (SDN) technologies are proving their ability to better manage traffic between public and private networks, deliver quality of service, and ensure security, all while delivering reduced operating costs.
For those who may be new to the latest IT acronym, SDN technologies separate the networks' control and data planes in order to optimize networks via software. Designed to simplify and optimize network functions, SDNs are less dependent on specific hardware configurations and consolidate network assets under a single, unified SDN environment. The end result is a faster, more flexible network.
SD-WANs (software defined WANs) are particularly valuable and effective in retail environments where there is high traffic variability, disparate locations and/or MPLS networks. For example, traffic may be generated in a particular location or be extremely high during sales events or seasonal shopping days. SDNs offer retailers the ability to better manage those traffic peaks and utilize less expensive networks while maintaining security and performance.
However, deploying SD-WAN solutions can be complicated in multi-site environments. The combined expertise of Atlantic IT and Telaid enables retailers to maximize their network, reduce expenses on hardware, and improve performance, all while generating long-term savings on hardware, bandwidth usage and maintenance.
From readiness assessments to architecture design, from deployment expertise to project management best practices, we understand how to successfully implement SDN solutions. Want to learn more or find out if a SDN is right for your business? Contact us at inquiry@telaid.com.