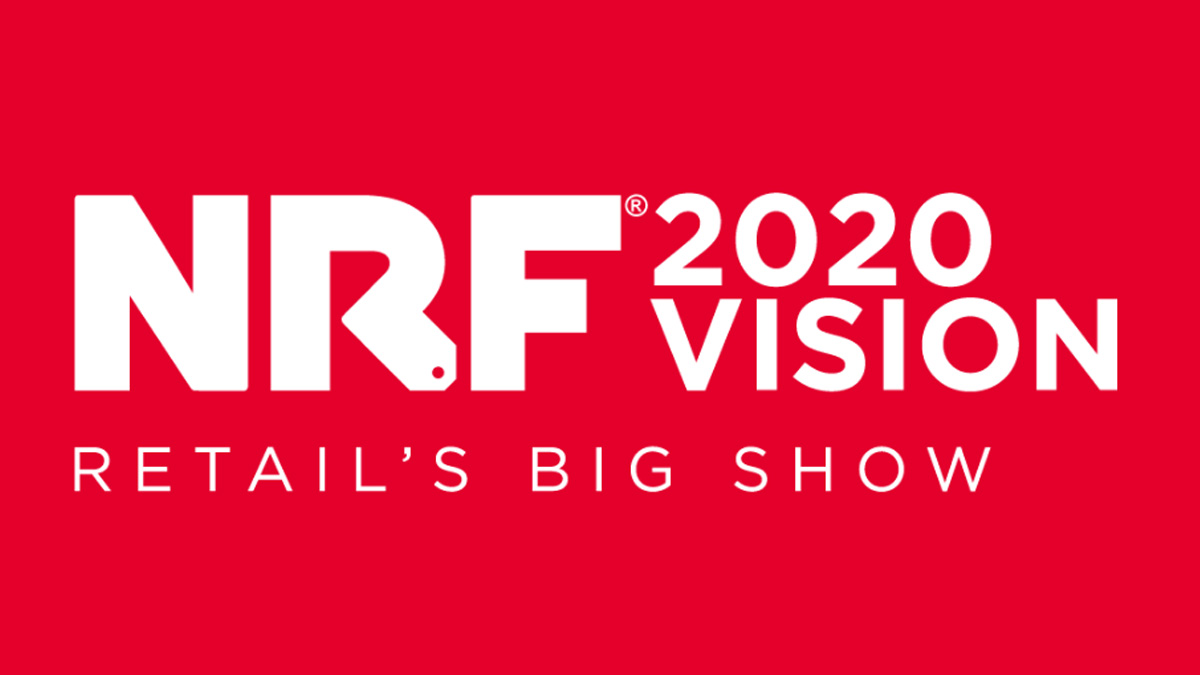 Welcome to 2020 - the new year and decade, retailers! The new year will start quickly, with the NRF Big Show coming up. We're excited about the show, seeing the latest and greatest innovations from our technology partners, speaking with retailers about their plans for this year and experiencing technology in action.
We are on the cusp of a brand new era in retail. The NRF Big Show promises to bring that future into focus. As you plan for NRF, here are some themes that are likely to present themselves again and again at the show. These should be top of mind; ask yourself how your stores rank when it comes to these trends and capabilities.
Experience How Retailers are Blurring the Lines
Retail is transitioning away from shelves full of inventory and checkout lines behind cash registers. In 2019, we talked a lot about blurring the lines between digital and online shopping and the emergence of physical retailing. However, retailers are also blurring the lines between being providers of goods and services, and providers of experiences. Whether it's healthcare, dining or gaming, retailers are incorporating experiences into their stores to build stronger, more meaningful connections with consumers. A guided tour of retail stores in the heart of NYC may be a good way to see live and in person, some of the most innovative technology deployments used to create impressive customer experiences. See for yourself how retailers are blurring the lines.
Consider What Frictionless Really Means
In a digital age of instant gratification, shoppers are low on patience. Frictionless stores save shoppers time, money and frustration. Points of friction may start with the line at the register, but that's not the only area. At NRF 2020, technologies will abound that are designed to reduce friction and optimize convenience for the customer. From self-scan apps on the customer's mobile phone to mobile checkout on the store floor, to inventory location technology and even curbside delivery for BOPIS, consider evaluating technologies that streamline operations.
Engage in Discussion About the Best Ways to Make the Most of Your Data
Everyone knows that optimization, effective marketing and cost savings depend on proper use of data. The challenge is not understanding this fact, but effectively collecting, analyzing and communicating meaningful data. Unfortunately, there are significant gaps between the vision for data use and where most retailers actually are today.
Given the number of breakout sessions on the topic, clearly analytics is a big deal. Attend sessions to hear of other retailers' challenges and best practices. Prior to attending the show, take some time to think about your own available data sources and the challenges you experience in transforming that data into meaningful data and in getting it to the right decision-makers across your organization. Make a plan to engage in discussions, to share and collect insights through sessions and other retailers, and consider technologies that can help you realize your vision for more effective data use.
With a little forethought and some planning, you'll make the most of the busy NRF show. And, as you plan your own digital transformation, from front to back of the house, don't forget to meet with us. Stop by booth #6027 to see how we can help you accelerate your technology adoption to realize the benefits for your retail stores.