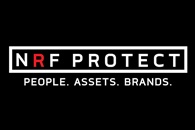 Join us on June 27- 28 in Washington, DC at NRF Protect to experience this new technology for yourself.
Top Reasons to Visit Telaid (Booth #640) at NRF Protect
See the latest in searchable video (That's right: search ANY video effectively using plain text keyword searches.)
Learn how new stakeholders are using IP video.
Discover how cybersecurity is going to impact your business and career.
Explore the latest access control options that are affordable and easy-to-deploy.
Understand the implications of IT taking ownership of the IP Video Platform.
In short, find out where LP is going and what critical technologies will get you there.
Drop by Telaid booth #640 or schedule a time below to meet with one of our LP experts.
Shared Services Model Delivers Better Results to You
Telaid's service delivery culture is focused on doing whatever it takes to make our clients' experience outstanding. As a result, whenever we identify an opportunity to improve our customer service or service delivery in any way, we jump right in! To that end, we are proud to announce our new Shared Services Model. Quite simply, we've reconfigured our internal organization, implemented new systems, and increased resources to ensure that your projects are delivered on time, on budget, with no surprises.
Our new Shared Services teams handles all the scheduling, administration, support, and tracking of projects and technicians. This delivers several key benefits to you:
Allows Project Managers to focus fully on project management, communications and client delivery.
Provides 24x7x365 access to support that is staffed exclusively by qualified, highly trained Telaid employees.
Ensures that service is delivered on site with more consistency, speed and accuracy than ever before.
But don't just take our word for it! The numbers speak for themselves:
Site First Visit Resolution (FVR) rose from 73% in Nov/Dec 2016 to 91% in March 2017.
Technician site cancellations have dropped from 7% in Nov/Dec 2016 to less than 1% in March 2017.
Join dozens of multi-site clients who trust Telaid for the great service we provide!