Approximately half of all IT projects fail. The failure rate of IT projects with budgets exceeding $1 million is almost 50% higher than for projects with budgets below $350,000, according to Gartner.* It's time to crack the code on how to implement technologies on time and on budget with consistency across multiple locations.
With technology moving at lightspeed, this is a pivotal time for both multi-site businesses and for Telaid. For this reason, we are launching The Deployment Times, a quarterly newsletter designed to inform, educate and update customers, partners, thought leaders and other interested parties on the latest regarding complex, multi-site technology deployments and lifecycle management.
If you don't know Telaid, you should. For more than 35 years, we have built a science around complex, rapid deployments to minimize defects and maximize speed and accuracy of delivery. In response to the growing need for technology support from deployment through retirement, Telaid is evolving into a new breed of integrated service partner, helping companies manage technologies from cradle to grave.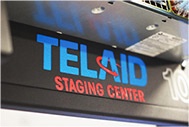 Here are some quick facts about Telaid:
Focused exclusively on multi-site enterprise clients
Structured around four core capabilities: Wireless, Physical Security, Rapid Deployments and Technology Lifecycle Solutions
35% expansion of our Technology Solution Center, the central nervous system of our Technology Lifecycle Solutions
Performs comprehensive asset maximization to save our clients money
If you'd like to join the conversation, simply click to "opt in" to our distribution list.
I think it will be worth a small investment of your time.
Toward Success,
Scott Patsiga
President, Telaid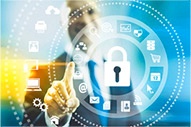 Tips of the Trade
Protecting People Property and Reputation is Not
What it Used To Be
This month, we return with insights from the FMI Asset Protection Conference held in March in Memphis. Among other things, we learned how social media is impacting the risks to people, property and reputation, and how the LP profession is changing.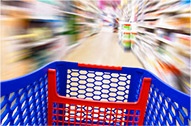 Read Report
The Scoop
Report: Technology creates competitive advantage for retailers This quick read points to the speed with which things are changing and how effective omni-channel retailing is requiring retail stores to invest in technology infrastructure.